Judy Li is a Senior Paralegal in the corporate and securities practice of Vivien Teu & Co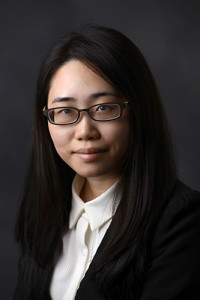 (in association with Llinks Law Offices).
Judy possesses more than four years of HK legal experience, acquired at a top tier law firm as a paralegal before joining us.  Judy has accumulated ample experience in corporate finance, post-listing compliance and cross border mergers and acquisitions in Hong Kong, China and Asia.
Judy graduated from one of the key universities in China with a LLB degree and later on obtained a LLM degree from the Chinese University of Hong Kong. She has passed the National Judicial Exam of China.
Judy speaks fluent English and Chinese (Mandarin and Cantonese).
Email: judy.li@vteu.co
李珠英女士现为张慧雯律师事务所(与通力律师事务所联营)的公司和证券业务组高级法律助理。
加入本所之前,李珠英女士曾于顶级律师事务所任职,担任法律助理。李珠英女士拥有超过四年的香港法律经验,在香港、 中国大陆、亚洲的企业融资、上市公司法规事务和跨境并购方面积累了丰富的经验。
李珠英女士于中国重点高校获得法律学士学位及于香港中文大学获得法律硕士学位,并已通过中国国家司法考试。
李珠英女士能操流利的英语、普通话和广东话。
聯繫郵箱:judy.li@vteu.co