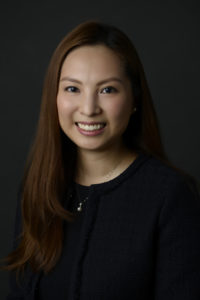 Tracy Au is an Associate of Vivien Teu & Co LLP in the corporate, asset management and financial services practice group, with a focus on wealth management and trusts.
Tracy started her career as an auditor specialized in asset management in one of the Big Four CPA firms. She subsequently went in-house to handle the operation and settlement of funds. During her legal training, she assisted in several estate related disputes and mental health proceedings. She also has experience in advising on share purchase transactions including SFC licensed corporations and the SFC regulatory matters.
Tracy qualified as a Hong Kong solicitor in 2016 and obtained her Juris Doctor from the University of Hong Kong. She is also a certified public accountant in Hong Kong. She is fluent in English, Mandarin and Cantonese.
Email: tracy.au@vteu.co
歐淑怡律師現任張慧雯律師事務所公司業務、資產管理及金融服務領域的業務律師,尤其專注財富管理及信託安排方面。
歐律師曾于香港四大會計師事務所任職審計師,專門從事資產管理企業的審計工作。她之後加入一間債券對沖基金獲得資產管理行業經驗。歐律師在法律實習期間,曾輔助處理遺產相關的案件及有關精神健康條例的訴訟。她亦曾參與過香港證監會持牌法團企業買賣的交易及提供法規諮詢服務。
歐律師畢業於香港大學法律碩士,並於2016年取得香港律師執業資格。她也是香港註冊會計師。歐律師能操流利的英文、普通話和廣東話。
聯繫郵箱: tracy.au@vteu.co